ASOANEI (ANEI)
Sierra Nevada de Santa Marta and the Serranía del Perijá, Colombia
About the Producer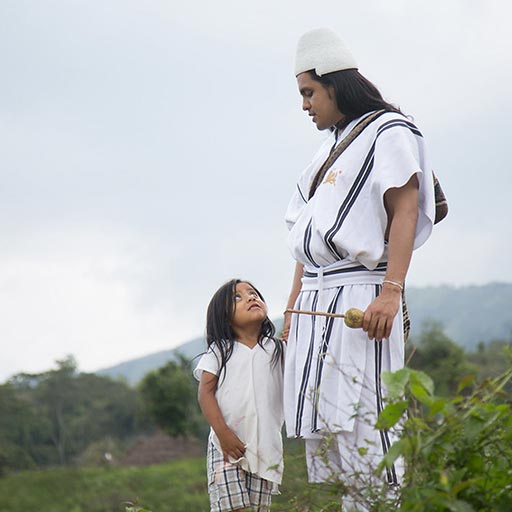 ASOANEI is an organization of Native Agroecological Producers and Farmers from the Sierra Nevada de Santa Marta and the Serranía del Perijá. ANEI was founded in 1995 by Aurora Izquierdo, the first Arhuaca native woman from the community of Yewrwa to study in Bogotá, Colombia's capital, with the objective of organizing the economy of native and farmer communities. She's a leader who used coffee as a weapon to promote the cultural presence of the communities of Sierra Nevada de Santa Marta and Serranía del Perijá, by the implementation of eco-sustainable programs and projects that strengthen the organizational processes which reclaim social, economic and cultural rights from the members and promote the food security of the communities. Contributing to the world with healthy products The Anei Organization is especially renowned for organic coffee of high-quality that helps take care of nature as well as human beings. The production and commercialization of ANEI's Organic Coffee is within a context of harmony and respect for mother earth.
Coffee Profile
ASOANEI produces a smooth, sweet and lightly acidic coffee from the northern mountains of Colombia's Sierra Nevada de Santa Marta and Serrania del Perija regions. We've roasted this organic columbian coffee slightly darker than others to produce a creamy body and a smokey, sweet aftertaste. As always, Colombia French Roast from ASOANEI is a fair trade, organic coffee and is available in a variety of grind options.
Organization

Geographic Region

Founded 1995
712 members

Sierra Nevada de Santa Marta and the Serranía del Perijá, Colombia

Certifications

Altitude

Fair Trade
Organic
1,200-2,100 meters

Varietals

Quality Profile

Typica, Caturra, Bourbon, Castillo, F6

A balanced coffee with a full, creamy body, sweet lingering aftertaste and a caramel-sweet flavor. Mild acidity.