Supplying 100% Fair Trade, Organic & Shade Grown Coffee
Located in Americus, Georgia, Café Campesino supplies coffee houses, natural foods markets, co-ops, restaurants, fundraising groups, and other organizations across the country with some of the best specialty-grade coffee in the United States. All of our coffee is fair trade, organic, shade grown Arabica. We also offer a complete selection of coffee house beverage supplies, including syrups, smoothie and frappe bases, and certified compostable cups, making Café Campesino your one-stop shop for sustainable coffee house essentials.
Learn more about our wholesale program by calling us today at 888-532-4728. You can also fill out our Wholesale Inquiry Form and we will get back with you within one business day.
Our minimum order is only 10 pounds, our customer service is exceptional, and order turnaround time is a maximum of 1 business day, so you always receive freshly roasted coffee. Orders placed before 9am Eastern Time Monday through Friday are roasted and shipped the same day!
Café Campesino is proud to be your one-stop shop for sustainable coffee house essentials. We'll help you provide your customers the best fair trade and organic products available. View a sampling of our offerings. Contact us today at 888-532-4728 or through our wholesale inquiry form and ask for a price sheet to see our full line of products.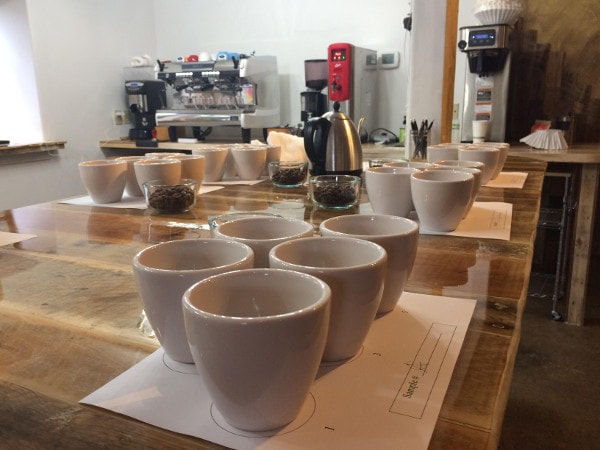 Brewing an excellent cup of coffee is the last stop in a sustainable supply chain, and we are here to help coffee professionals as well as home consumers prepare their best beverages.
Café Campesino is certified by the Specialty Coffee Association as a Premier Training Campus, offering professional-level classes for baristas, coffee shop owners and coffee industry professionals. Learn more or register for classes.
Meet the team. We are proud of this dedicated and committed group of coffee geeks, world travelers, students, and seasoned professionals who care deeply for the farmers who grow our good stuff and for our long-standing customers that support us and those farmers.