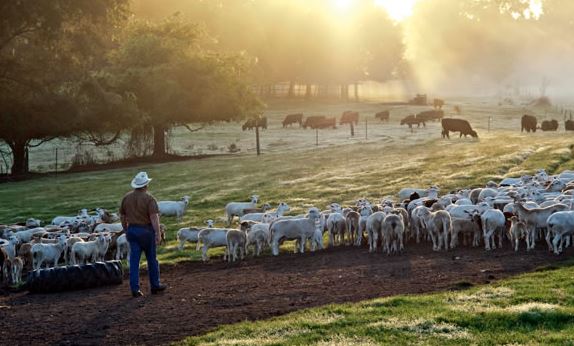 We believe White Oak Pastures is a gem in Southwest Georgia, and we are so thrilled to have them featured on this year's Southwest Georgia Tour de Farm. Primarily a livestock farm and processing facility, White Oak stands out nationally for its sustainable farming practices and commitment to land stewardship, animal husbandry and organics. Plus, the folks who work there are just so darn innovative, creative and committed to doing the right thing for their community, the land they live on and the animals that feed them.
Just why is White Oak Pastures so cool? Here's some stuff that stands out for us:
-Forty percent of the energy needs of White Oak's on-site processing facilities COMES FROM THE SUN! (yeah, there's a big solar panel on that farm)
-White Oak makes bio-diesel on-site to power its farm tractors
-On-site commercial meat processing hardly ever happens on farms. In fact, only 2 farms do this in the U.S. White Oak Pastures is one of them.
-Nothing goes to waste- blood, bones and viscera are all broken down to make compost.
-In 2011, White Oak complemented its red-meat processing facility by opening up a USDA-inspected poultry abattoir and now raise and slaughter chicken, ducks, geese, guineas, and turkeys on-site.
-There's a certified organic vegetable farm that produces food for CSA customers across Southwest Georgia.
Still Curious? Keep reading at some of the links below:
From The Local Palate in June, July 2013
From the Atlanta Magazine in February 2011
Check out their website to find out even more great things about White Oak Pastures.