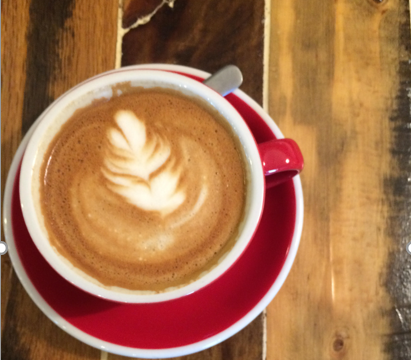 Coffee training is such a vital part of a coffee shop's success that many shop-owners send their staff to get trained. Our own Hannah Mercer is teaching coffee classes this week at Barista Camp- an annual training session for new baristas. It is organized by the Barista Guild of America and the Specialty Coffee Association.
Before she left, Hannah listed her top 5 reasons coffee shop owners should train their baristas. They are:
1. Coffee is Complicated. (And it's easy to mess it up) Giving new baristas free-time to practice making drinks, ask questions and really dig into what's happening on an espresso machine is key to avoiding easy mistakes. Espressos can taste bitter or burnt if improperly brewed. Milk can scald quickly. Trained baristas know what to do to avoid these flavors, so your drinks will taste great.
2. Education imparts Passion. When your staff takes pride in the drinks they make, your customers take notice. Coffee education helps baristas understand and improve their craft so that they can consistently make high-quality, delicious drinks. Their passion for preparing excellent coffee will come across to customers, and those customers will come back. Soon, you will become known as the coffee shop where every person on staff makes a killer latte.
3. It Gives you Peace of Mind. If you know everyone has been trained well, you'll have more confidence in your staff flying solo. Employees will be versatile in preparing drinks, which means they'll be much more likely to offer great customer service behind the bar.
4. It Builds Confidence. With proper training, anyone can be a good barista, and people like doing things they are good at! If your barista doesn't have the know-how to make a quality beverage, they won't have confidence behind the bar.
5. Trained Baristas are Efficient Baristas. They make drinks faster, waste less coffee/milk, and produce better quality drinks. This is a must-have for high-volume coffee shops. Where's the downside?
Baristas are ambassadors of your business, and coffee as a drink in general. When customers love the drinks, they in-turn love the space even more.